Legacy Gary Member Stories – Gala Nights
Since Gary Young's passing, we have put a lot of thought into how to continue the D. Gary Young blog. We wanted to foster a stalwart commitment to Gary's legacy, so we asked members to think of a fond memory of their time working with him on projects, on travels, at one of the farms, or in another setting to share those memories with you.
Here are some memories from Pamela H.:
Someof my favorite memories with Gary were on Gala nights when he would present the oils to Diamonds, Crown Diamonds, and Royal Crown Diamonds.
His gift of blending essential oils was like no other. His special spirit of presenting the meaning of the blends was sacred. He was connected to beautiful, divine energy. His words touched my heart and helped me feel the spirit of the oils in a bigger way. He knew this was very special to me as I worked my way to Diamond, dreaming of getting that specially blended Diamond oil. He also knew that I had to take a year off of building my Young Living business full force to heal from some health issues and that it was tough for me to not be on that stage back then.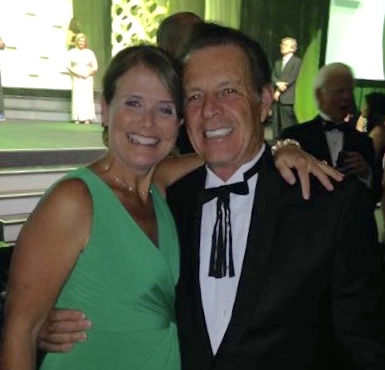 The picture here is from Dallas Convention 2015 on that Gala night after he presented. I walked up to him, and he saw me healthy and vibrant again. You can see the joy on our faces and his amazing embracing hug from the heart. Gary cared so deeply for all of us. We were his family. I feel so blessed to have had this relationship with him. He supported me in my toughest times and celebrated my successes with me even when they were not my rank achievements. He was a man of trust, respect, and heart.
Fast forward to Convention 2018, when I received that special Diamond Blend! I met with Rex Kidman to talk to the man who blended the oils with Gary. We did a video together,we cried together, and honored our special times with Gary and his special blending.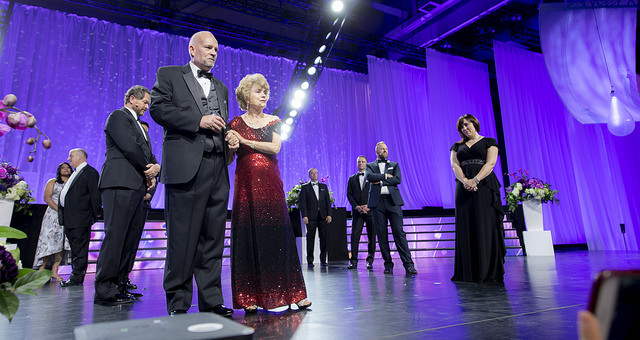 Then I was backstage, about to walk up the stairs to meet all the execs; my husband was by my side as I was about get one of my first YL awards. He looked at me as I was very emotional. Two other Diamonds in front of me pulled out oils to support me. I breathed in the oils of Patchouli and Journey On, felt Gary, smiled, and walked on stage to receive this special blended Diamond Oil. He was with me in Spirit!
Feel free to share! If you copy and paste whole posts to your member blog, please attribute and link back to the original post on dgaryyoung.com.