Gary's Foundation Going Strong
With Gary gone, we may wonder if the energy that drives The D. Gary Young, Young Living Foundation will ebb. To think that, though, we might not be as acquainted with the values that drive its work as we could be. Many people around the world still lack the empowerment that Gary strove to help them feel, so the Foundation is hard at work to empower as many people as possible. Here's a brief run-down of the latest updates on three of the projects Gary started:
Yarsa, Nepal, Rebuilt!: In May 2018, following a devastating earthquake and landslide, Gary's vision for rebuilding the primary school and every home for more than 450 community members in Yarsa, Nepal, came true. All 100 homes in Yarsa were completed, under the direction of Subhash Singh; all the villagers moved into them en masse after the last one was rebuilt; and the primary school was rebuilt. Gary's vision then expanded with the restoration of 16 other schools also damaged in the 2015 earthquakes and the building of two new women's centers. By December of this year, the schools and women's centers will be complete.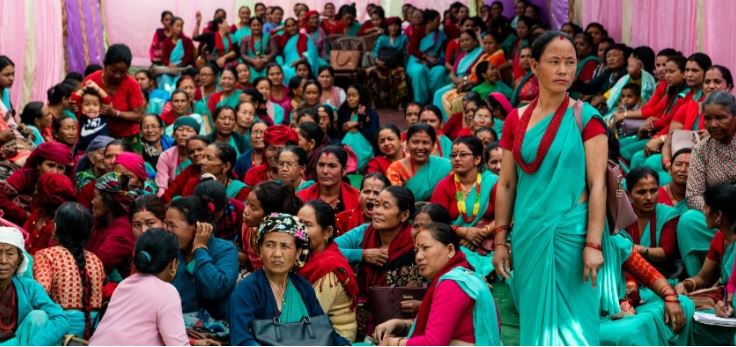 A New Meeting Space for the Khairenitar Women's Cooperative: 2,500 women from the Tanahun region of Nepal make up a cooperative where together, these women create economic opportunity for each other through microfinancing loans and vocational training. In an area where women have little to no access to financial institutions or loans to scale their businesses and support their families, this cooperative brings dreams to life and empowers women to harness their full potential.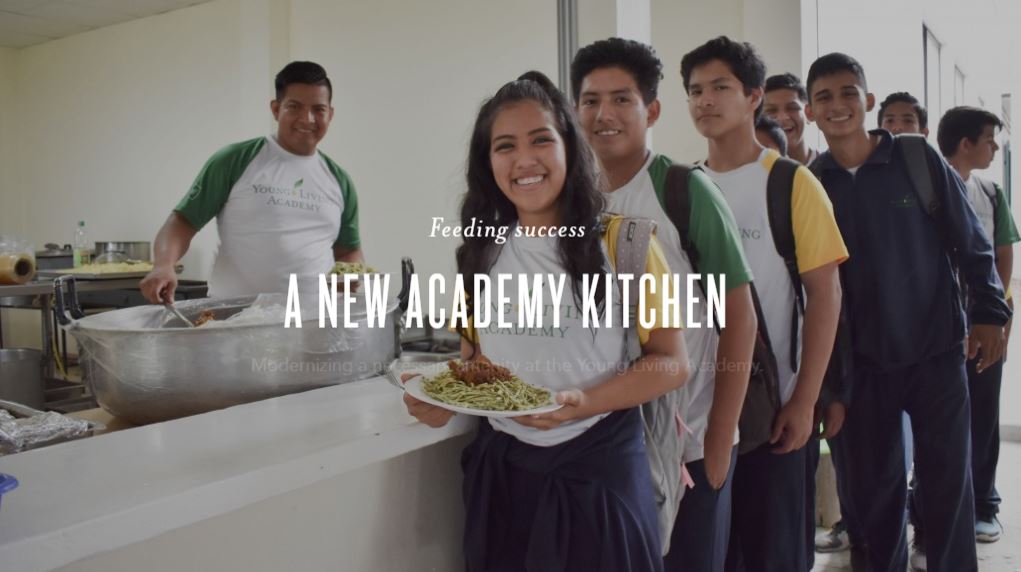 A New Kitchen for the Young Living Academy in Ecuador: Updates and expansions needed to be made to the Young Living Academy's kitchen so that it could serve the growing student body. Serving 800 meals five days a week is no small feat for the kitchen's small staff! This member-led project, which was directed by Andrea Ollague and partially funded by a fundraiser conducted by Kristi Zittle, Nick and Audra Johnson, Kelley and Courtney Schwartz, Chelsea and Ryan Henning, Harry Sailer, Malia Coleman, Mike Amy, and Mandi Haney, was completed in December 2019.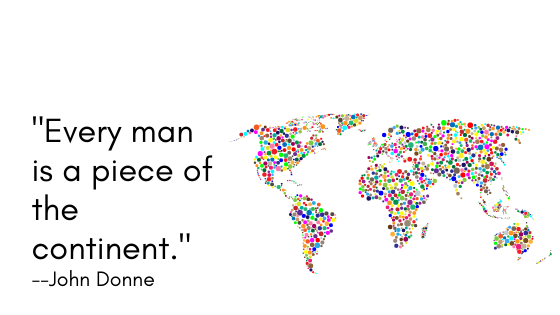 John Donne, an English scholar, once said "every man is a piece of the continent." No man alone, not even Gary Young, could have accomplished these things. It took a village and many YL volunteers working with him to rebuild Yarsa. It has taken a generation of students, parents, and dedicated staff and volunteers to grow the Young Living Academy in Ecuador. It takes not just the Gary Youngs of this world—passionate though they are—to see disempowerment and work to fix it; but it also takes the Subhashes, Andreas, Kristis, Nick and Audra Johnsons, Jackie Skinners, Eric Eames, and so many others to propel that work to new heights.
And that's where Gary's Foundation is today: reaching for new heights, continuing to look for needs and the best ways to address them.
What does that mean to you? It means that you—because you belong to the entire human race—have the power to lift others, even as you look outside and lift yourself. If you value hard work and helping others, you have a vehicle to show those values through the Foundation.
So sign up for the Foundation's newsletter at younglivingfoundation.org/blog for updates on the energy that continues to grow from what Gary started!
Feel free to share! If you copy and paste whole posts to your member blog, please attribute and link back to the original post on dgaryyoung.com.