A Message From Ecuador
On a recent trip I took into the jungle in Ecuador, I was shown a huge vine that has promise as a future source of new essential oils. It's a heavy vine that grows high into the canopies, but it puts on an orchid-looking flower about four inches in diameter and black in color. This vine starts coming out the end of September or October and is in full bloom by November. The people said it gives off one of the most beautiful, exotic fragrances that can be smelled for one kilometer—just absolutely beautiful—and the natives gather it and press the oil out of the flower. They use it for perfuming themselves for wedding ceremonies and special events.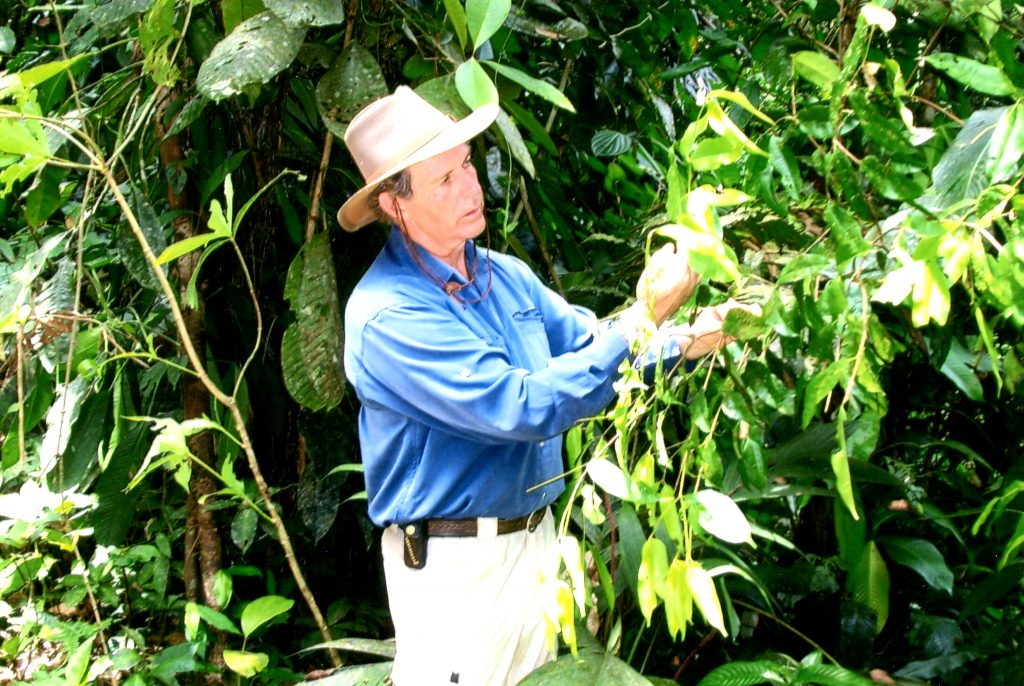 According to the natives, there's just a symphony of aromatic fragrances during those months of the rainforest when this vine is in its flowering state. So I'm looking forward to going back during that time to gather some of these flowers and do further studies and exploration of some possibilities for beautiful future essential oils and future products!
When I'm not traversing the rainforest, we're keeping ourselves very busy here at the farm in Ecuador. Currently we're busy distilling Dorado Azul essential oil, and we just finished distilling lemongrass and basil essential oils.
Whatever you do, whether you can join us here in Ecuador or not, you don't want to miss out on Grand Convention in September; it's going to be very, very exciting. I can't wait to see you there and share more of my recent adventures with you and recount our explorations as we have been searching out new essential oil-bearing plants for Young Living, proving that we are truly are the world leader in essential oils!
Essentially Yours,
D. Gary Young
Feel free to share! If you copy and paste whole posts to your member blog, please attribute and link back to the original post on dgaryyoung.com.