A Week in the Balsam Fir Forest, Part 1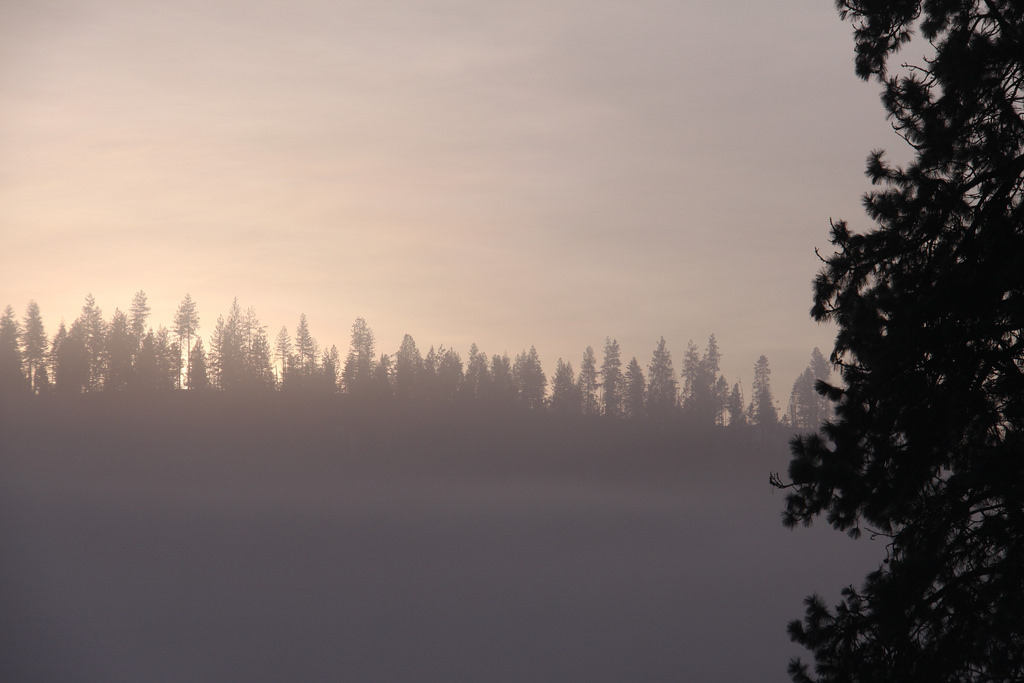 Balsam Harvest Diary, part I
My good friend, Raymond LaVoie, joined myself and Young Living members for a memorable and exciting time at this year's Balsam Fir Harvest at the St. Maries, Idaho, farm. He was kind enough to let me share a portion of his journal regarding his experiences.
If you have never attended a balsam harvest, we welcome you out to join us next year and share in bringing essential oils to the world. It's hard work, but you come away with a newfound gratitude and respect for our beautiful earth and for the power of therapeutic-grade essential oils.
Essentially Yours,
Gary Young
Raymond's Diary Entries:
03 Jan 10 – Sunday – I traveled by air from Minneapolis to Spokane, Washington, and got a ride to St. Maries, Idaho. It was an exhausting day considering airport security delayed me so that I could not board my scheduled 7:00 a.m. flight. Thankfully, I was scheduled on the next available flight and was able to get in contact with people who let Marcie, manager of St. Maries YL farm, know and she saw to it that my ride was waiting when I got into the Spokane airport. Many thanks to everyone who helped me get in contact with Marcie and Kathleen. We arrived at the farm at St. Maries about 8:00 p.m.
04 Jan 10 – Monday – Eldon [a fellow Young Living member] invited me to accompany him to where the balsam was being harvested near Bonners Ferry. The mountain roads and icy conditions required tire chains on the tractor and trailer, which had to be removed once we had traveled the six miles of gravel to the highway. We did not have to put them on at the harvest site, as the road was negotiable and there was equipment available to assist in positioning the trailers.
After having lunch in the cook tent, the equipment was lined up and we began filling the trailers with the balsam fir wood chips. The trees were cut and moved to a position where they were fed into a chipper that blew them into the trailer.
The trailers were filled and ready to leave for St. Maries by 4:30 p.m. The equipment was parked for the night and we went to a motel in Bonners Ferry. That evening we went to a restaurant for the evening meal. It was fun to eat with everyone, but we missed having Gary with us.
That evening I visited with my roommate, Tom, after we put our wet clothes on chairs to dry by the heater. The temperature had been in the mid 30s, so between the snow and the slush our clothes were fairly wet.
05 Jan 10 – Tuesday – We left for the forest about 6:45 a.m., got the equipment checked out and started, and stopped for breakfast. Now let me tell you, if you think eating food in a tent, that was prepared over a wood stove, can't compare to restaurant food, you're right—it is a whole lot better! Loraine was our cook and she was super. We had hot tea, hot lemon, hot porridge, scrambled eggs with onions, peppers, and other spices, turkey bacon, fresh fruit, pancakes, goat's milk, rice milk, agave, natural maple syrup, and more.
It was nothing less than great to enjoy eating family style with Gary. He told stories and visited with us. Every meal began with prayer, and that responsibility was passed around. It reminded me a lot of growing up on the farm. The meals, the work, and the fellowship of working with Gary and everyone there—the experience was heavenly.
That morning we filled two trailers. We had lunch before the truck arrived with two more empty trailers from St. Maries. Lunch was wonderful: boiled potatoes, yams, steak, vegetables, hot tea, fresh-made biscuits, fruit, and fresh-made cookies.
Because the weather was up to almost 40 degrees, we worked on fixing things around the camp during the afternoon and returned to the motel for the night. Once again, our clothes and gloves were fairly wet, and we needed to dry them. Everyone liked the camp food so well that we ate supper at the camp that night and again on Thursday and Friday.
06 Jan 10 – Wednesday – My roommate, Tom, and another member, Wayne, went to St. Maries to help in the distillery first thing in the morning. My new roommate, Jim, came later that day. We filled the trailers in record time that morning. Again we worked on things around the camp during the afternoon. That night we didn't have much to dry as the weather had been in the low 30s and we didn't get so wet. Again the meals were wonderful—great food and great conversation.
Read part II of the Balsam Harvest Diary with Gary Young!
Feel free to share! If you copy and paste whole posts to your member blog, please attribute and link back to the original post on dgaryyoung.com.