Legacy Gary Member Stories – St. Maries Lavender Fields
Since Gary Young's passing, we have put a lot of thought into how to continue the D. Gary Young blog. We wanted to foster a stalwart commitment to Gary's legacy, so we asked members to think of a fond memory of their time working with him on projects, on travels, at one of the farms, or in another setting to share those memories with you.
Here is a memory from Laurie A.: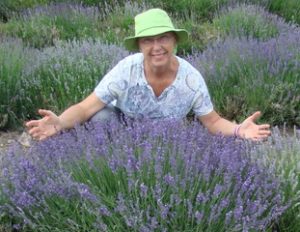 While walking through the beautiful Lavender fields at our St. Maries Lavender Farm and Distillery, Gary explained the difference between hybrid lavender and pure, God-created, true lavender.  I was in tears as we walked the farm for hours hearing Gary tell story after story, especially of Young Living having the only essential oil farms left that grow the original Lavandula angustifolia.
Feel free to share! If you copy and paste whole posts to your member blog, please attribute and link back to the original post on dgaryyoung.com.