THE JOURNEY TO SACRED FRANKINCENSE PART 1
EDITOR'S NOTE: Since Gary Young's passing, we have been taking stock of the tremendous contributions he made to the world by revisiting his presentations such as this fascinating seven-part blog post series called "The Journey to Sacred Frankincense."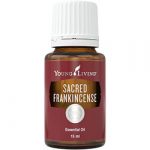 My journey began 18 years ago when I traveled to Egypt in search of the answers to many questions about the mysteries of essential oils hidden in the ancient ruins and hieroglyphics of Egyptian history. I was excited to study essential oil chemistry with Dr. Radwan Farag, PhD, dean of the Biochemistry department at Cairo University, who at that time was the most published authority on essential oils in the world.
Tourism had already been greatly restricted in Egypt when I heard the announcement in the London airport requesting that all passengers traveling to Egypt report to the Customer Service counter of Egypt Air immediately. All nonresidents were being advised not to travel there because there was tremendous tension and upheaval in the country, and it was extremely dangerous. Tickets were being changed and refunded for all foreigners except one. I knew I had to go, and I just couldn't let this stand in my way of what I felt was to be a great adventure into the discovery of the unknown.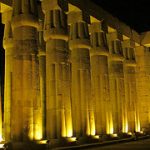 As I boarded the Egypt Air flight to Cairo, all eyes of the 38 Egyptian citizens were on me as I placed my camera bag in the overhead compartment. As the plane lifted off the ground, I had a strange feeling of anticipation, wondering what would happen to this lone American. When the jet landed and came to a stop, the stairs were rolled up to the door, but as I moved toward the exit, the head flight attendant asked me to let all the Egyptian citizens off first.
As the last passenger to leave the plane and walk down the stairs, I saw why I was detained. A military escort was waiting on the tarmac to go with me to pick up my luggage and take me through immigration, customs, and then into a black car waiting in the taxi lane. The military police drove me to a downtown hotel where I was checked in and told not leave the premises until my departure two weeks later.
To be continued . . .
(Originally published September 1, 2010.)
Feel free to share! If you copy and paste whole posts to your member blog, please attribute and link back to the original post on dgaryyoung.com.