TWELVE OILS OF ANCIENT SCRIPTURE: SPIKENARD
EDITOR'S NOTE: Since Gary Young's passing, we have been taking stock of the tremendous contributions he made to the world by revisiting his presentations, such as this fascinating multipart blogpost series called The Twelve Oils of Ancient Scripture. In it, Gary examined the historical significance and traditional uses of frankincense, sandalwood, myrrh, onycha, spikenard, rose of Sharon, myrtle, hyssop, galbanum, cypress, cedarwood, and cassia. Less known about are onycha, spikenard, and rose of Sharon, but in this post, Gary Young imparted his knowledge spikenard, another of these precious oils of ancient scripture.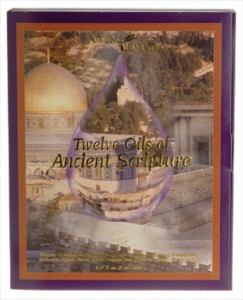 Spikenard, which we read about in the New Testament in Mark 14:3, was transported to the Holy Land in sealed alabaster boxes all the way from the Himalayan Mountains.
When a distinguished guest came visiting, the master of the home showed honor by breaking open a box of spikenard and anointing the guest.
The Hebrews and the Romans also used spikenard in the burial of their dead. This is why Jesus said of the woman who poured the precious spikenard oil on him: "She has come aforehand to anoint my body to the burying."
Next time join me as I discuss another lesser-known oil of ancient scripture: rose of Sharon.
Essentially Yours,
Gary Young
(Originally published January 19, 2010)
[Editor's note: because of supply issues, spikenard is no longer included in the Oils of Ancient Scripture collection. Young Living will try to bring it back, if it becomes available again.]
Feel free to share! If you copy and paste whole posts to your member blog, please attribute and link back to the original post on dgaryyoung.com.